Arc Flash Hazard Safety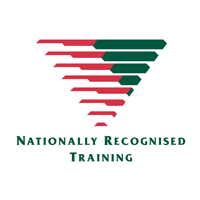 Course Code: AFHS
Description
This unit covers the knowledge required to recognise arc flash hazards and ways to mitigate those hazards, recognise when it is unsafe to proceed with the work, and for personnel to select and recognise limitations of the personal protective equipment to protect themselves from the hazards.
Application
The knowledge developed in this unit will be applied by licensed electrical workers, electrical engineers and their supervisors in electrical installations wherever risks of high electrical energy situations exist, and arc flash incidents may occur.
Course Information
Participants will develop knowledge of the Arc Flash risks involved with high energy electrical sources, through studies of actual incidents, and learn how to apply Arc Flash Hazard Safety procedures.
They will learn about the latest relevant legislation, guides and standards, and understand the meaning of common Arc Flash terminology, including Arc Flash Energy, Incident Energy, Arc Blast, Arc Flash Boundary and Labels. Exercises include Arc Flash Risk Analyses and how to calculate PPE Categories and select appropriate PPE, and the importance of responsibilities and reporting.
Our Arc Flash Hazard Safety (AFHS) course can be delivered separately over 8 hours in a classroom environment with access to work practices information and resources as per a normal workplace. Delivery can easily be combined with other relevant PPT courses.
Documentation Issued:
On successful completion of the course participants will be awarded a Statement of Attainment showing that they have been assessed as having the knowledge and understanding the requirements to work safely in an arc hazard zone. Statements of attainment are issued in line with the guidelines outlined in the SNVR, AQF and as required under the National Vocational Education and Training Regulator Act 2011.
Unit of Competency
NAT10896001 – Develop arc flash hazard safety awareness
Candidates will be provided with:
Learners Guide, Assessments, relevant Legislation, guides and standards.
Course Venue:
AFHS courses can be delivered at our training facilities or on your own site for suitable sized groups. Site delivered courses can be combined with additional training courses tailored to include your specific company procedures and / or familiarisation with the operation of your particular equipment and installation.
Online Course:
AFHS course delivery is also available online, through a self-paced program including relevant multiple-choice questions as well as some that demonstrate an understanding of the course and application of the learning.