High Voltage Isolation & Access
Course Code: HVIA
Planning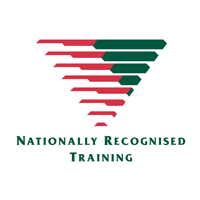 High Voltage Isolation and Access requires (HVIA) detailed planning and coordination to ensure that procedures are followed in the correct order, that equipment is completely isolated, earthed before access and that the isolation and earthing is properly verified. PPT's HV training course uses electrical engineering software simulations to display graphic verifications of your switching coordination and isolation exercises.
Procedures
After all other risks have been mitigated by appropriate planning, failure to correctly follow instructions is one of the highest causes of system failures and incidents in HVIA. Our simulations are designed to realistically illustrate all appropriate procedures including the preferred options of remote switching to mitigate the risks of arc flash, and testing for dead.
Operations
With a diversity of equipment types, manufacturers and models available, it is critical to be familiar with and to follow operating instructions. Our courses will cover a range of typical equipment used in industry, encourage understanding of the fundamental principles of operation and utilisation to provide competency and skills that can be applied in practical situations at your site.
Course Information
Our High Voltage Isolation & Access (HVIA) course contains the latest updated units of competencies and we know time is of the essence so we have condensed our course into 3 days. This course is suitable for electrical workers or engineers who work in HV environments. This course will be delivered holistically in a classroom environment with access to work practices information and resources as per a normal workplace. Supervision of simulation activities will be conducted for assessment.
Documentation Issued: 
Completing all the units of competency within this course will lead to the issuance of a Statement of Attainment for HV Switching. The Statement will include a transcript of all completed units. Statements of attainment are issued in line with the guidelines outlined in the SNVR, AQF and as required under the National Vocational Education and Training Regulator Act 2011.
Units of Competency
UEPOPS349B – Operate Local High Voltage Switchgear
UEPOPS428B – Develop High Voltage Switching Programs
UEPOPS456A – Perform Switching to a Switching Program
UEPOPS525A – Coordinate and Direct Switching Program
Candidates will be provided with:
Learners Guide, Assessments, Equipment and Manufacturers Manuals, Plant Drawings, Standard Forms and Tags and relevant Legislation.
Candidates must provide (if required):
Hard hats, safety glasses, steel capped safety boots, long sleeve high visibility shirt and long pants.
Candidates will have access to:
Candidates will have access to relevant PPE such as Arc Flash Suit Cat4 and HV Gloves.
Course Venue:
HVIA courses can be delivered at our training facilities or on your own site for suitable sized groups. Site delivered courses can be combined with an additional HV Operator training course tailored to include your specific company procedures and / or familiarisation with the operation of your particular equipment and installation.